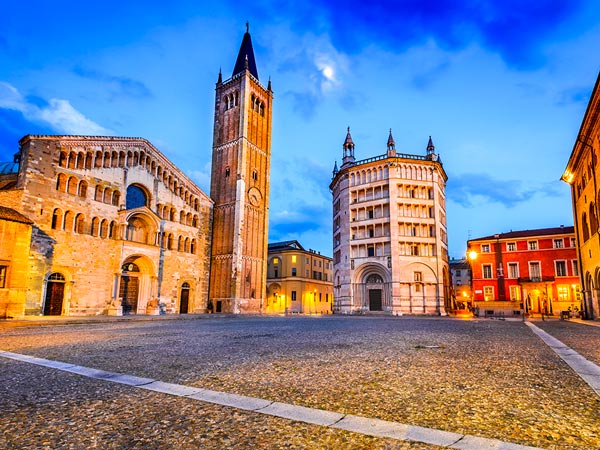 Duomo e Battistero di Parma
The Romanesque art of the sacred monuments of the city.
Duomo and Baptistery of Parma are located in the homonymous Piazza Duomo, a charming place in the heart of Parma but outside the chaos of the city, where in addition to these two magnificent monuments is also the Palazzo Vescovile, now also home to the Diocesan Museum.
The Cathedral, Cattedrase of Santa Maria Assunta, boasts a completely frescoed dome from Correggio, which in Parma also painted the San Giovanni Monastery.
Next to this impressive monument stands the Baptistery, an octagonal-shaped building made of pink marble, dedicated to the baptismal commission commissioned to Benedetto Antelami  at the end of the twelfth century.
Only in this square, perfectly preserved, are told over a thousand years of history of the city, and it is from here that must necessarily leave your visit to Parma.
How to get…
Open the map in Google Maps to start the navigation.