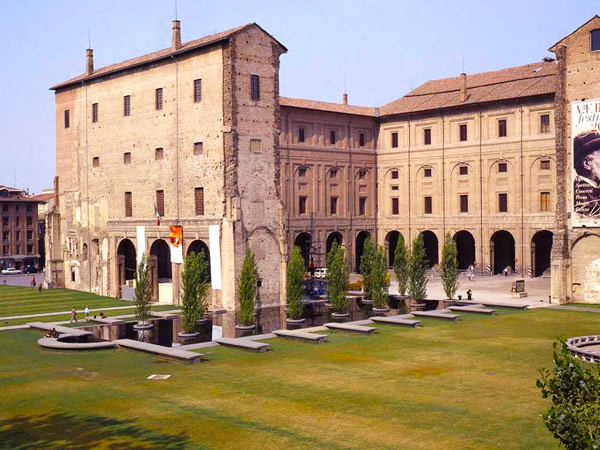 Palazzo Pilotta Parma
National Gallery, Archaeological Museum and Palatina Library
The Palazzo della Pilotta, built at the end of the sixteenth century at the behest of the Farnese family, is located in Parma in the historic center, a stone's throw from the main square, and stands exactly between the Duomo and the Parco Ducale.
The name is taken from the function that had the inner courtyard, that is to host the challenges of the game of Pelota.
Currently this imposing structure is home to numerous cultural centers including the National Gallery, with the Works of Parmigianino, the Archaeological Museum, which hosts among other things countless finds from ancient Egypt, the Palatine Library and, on the side overlooking the torrent, the Paolo Toschi Art School.

How to get…
Open the map in Google Maps to start the navigation.