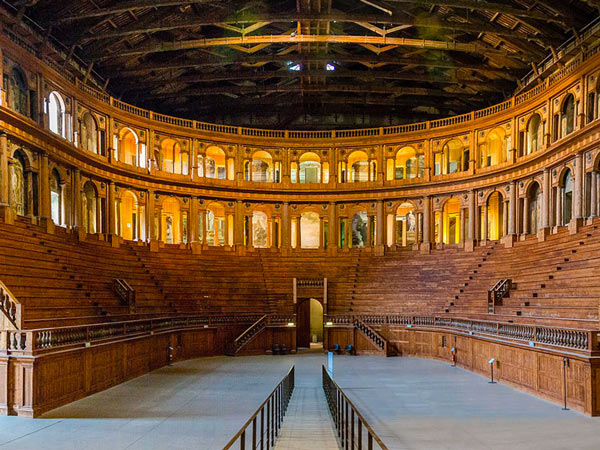 Farnese Theater of Parma
The sumptuous court life of the Duchy Farnese.
Located on the first floor of the Palazzo della Pilotta is the Teatro Farnese. Immediately at the entrance the crown of the Duchy of Parma and Piacenza frames a monumental door entirely painted.
The gloomy was built at the beginning of 1600 at the behest of the then Duke Ranuccio I Farnese who wanted with this move to ingratiate himself with the Medici Family of Florence to form a political alliance.
The architectural peculiarity of the architect Giovanni Battista Aleotti's project is the mobile stage system, thanks to which the characters could be lowered from above, and the cavea flooding system.
The living room where it resides was none other than the immense Hall of Arms exploited for the tournaments of chivalry of the time, set up following the Greek-Roman theatrical models, and the entire structure is made of wood, decorated in faux marble.

How to get…
Open the map in Google Maps to start the navigation.